October 19, 2022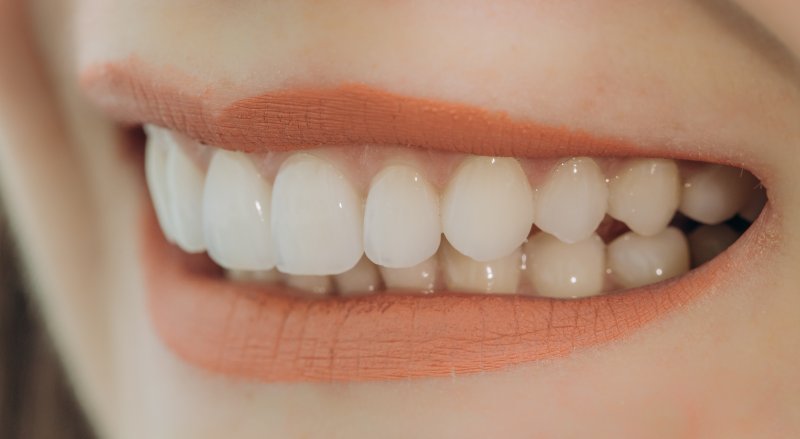 You may want to get porcelain veneers if you're trying to treat serious smile flaws. These ceramic layers are versatile and can address a wide range of imperfections! Still, some dentists offer another veneer type called Lumineers as well. As such, you may not know which of the two is right for you. Even so, though, there's no reason to fear; your Bakersfield dentist can help you decide. Read on to learn the varying strengths and weaknesses of porcelain veneers and Lumineers.
Porcelain Veneers
As their name implies, porcelain veneers are thin, porcelain layers that dentists apply to the fronts of teeth. Their main purpose is to hide unsightly dental issues from view.
The Upsides
Compared to Lumineers, porcelain veneers are highly durable, stain-resistant, and glossy. These traits make them well-suited to hide severe decay or stains that are otherwise hard to cover up.
Furthermore, their material makes them a long-lasting treatment. For instance, veneers last ten to fifteen years on average. With proper care, their lifespan can reach twenty or even thirty years!
The Downsides
On the other hand, porcelain veneer treatment can be invasive and lengthy.
You see, a dentist has to remove some of your enamel to apply these veneers. As a result, the ceramic layers are permanently bonded to your teeth. You can't "go back" once you get them.
Furthermore, porcelain veneers are more expensive than Lumineers. In fact, they often cost a few thousand dollars per tooth.
Lumineers
Sometimes called "no-prep" veneers, Lumineers are made of laminate. This material makes them easier to apply than porcelain versions.
The Upsides
The laminate used in Lumineers means they need less preparation. More specifically, they don't require your dentist to remove any tooth enamel. Rather, their placement only involves having a dental impression done for the treated teeth.
Due to preserving your enamel, Lumineers are also reversible. In other words, you can have them taken off if you change your mind about treatment.
On average, Lumineers also cost several hundred dollars less than porcelain veneers.
The Downsides
Cosmetically speaking, Lumineers aren't as good at hiding stains and damage. Due to their transparency, more severe staining might show through them.
Lumineers also don't last as long as porcelain veneers. Even when well-maintained, their largest lifespan only reaches ten to twenty years.
The above features should give you an idea of whether veneers or Lumineers are better for you. Before making a final decision, though, make sure to consult with your local dentist.
About the Practice
Carlson Dentistry is based in Bakersfield, CA. As led by the titular Dr. Dominic G. Carlson, our practice strives to know patients prior to treating them. Therefore, we personalize our preventive, cosmetic, and restorative treatments to meet your dental needs. The same goes for our emergency procedures and even our dental sedation services. For more information or to book an appointment, you can reach us on our website or by phone at (661)-327-7301.
Comments Off

on Which Should You Get: Porcelain Veneers or Lumineers?