Restorative Dentistry – Bakersfield, CA
Rebuilding Your Smile to Be Healthier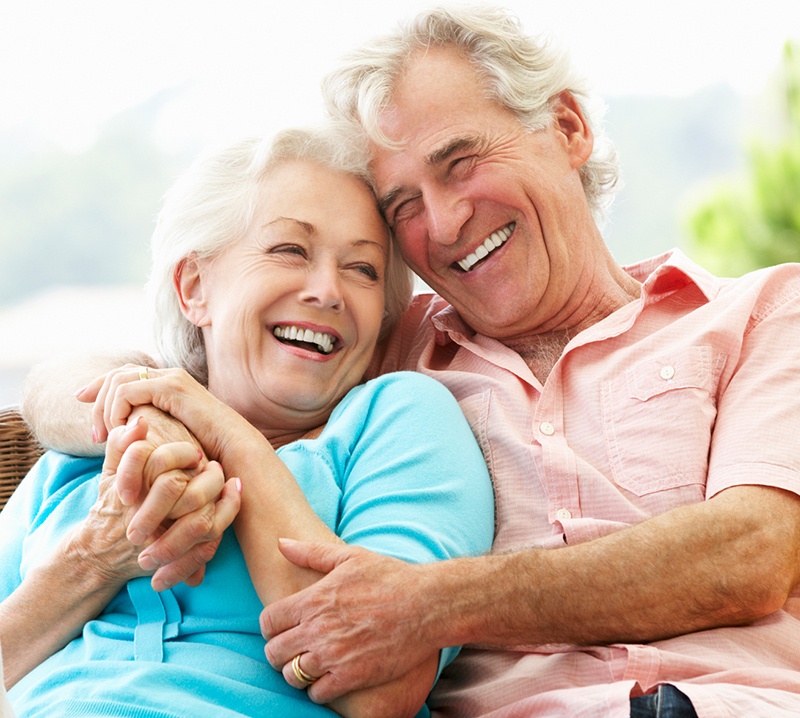 In our dental office, we don't look at a broken tooth or missing tooth as an obstacle - we look at it as an opportunity to press the reset button on your smile. We offer beautiful restorations to protect existing teeth and replace lost ones, and we'll go over oral hygiene and care tips with you to help keep any problems from re-occurring. Our goal is to make your smile happier and healthier than ever by providing you with top-tier customer service and high-quality restorative dentistry in Bakersfield, CA.
Why Choose Dominic Carlson, DDS for Restorative Dentistry?
Dentist Who Was Born & Raised in Bakersfield
Warm, Welcoming Dental Office
We Accept Dental Insurance
Tooth-Colored Fillings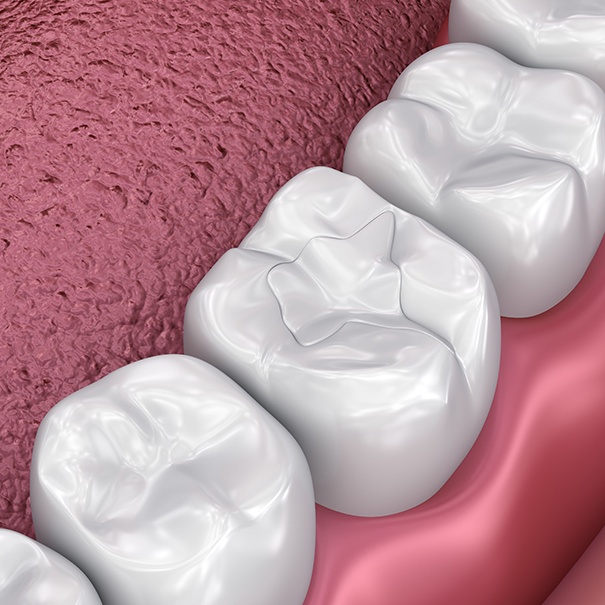 Cavities are one of the most common dental problems in the country, right next to gum disease. Fortunately, a simple tooth-colored filling can fill the decayed area of your tooth and protect the vulnerable inner structure from the threat of harmful oral bacteria. The fillings themselves are made from a biocompatible material called composite resin that can chemically fuse with your tooth enamel. The best part is that it can be customized to match the same shade as your tooth, allowing it to flawlessly blend in with your smile.
Dental Crowns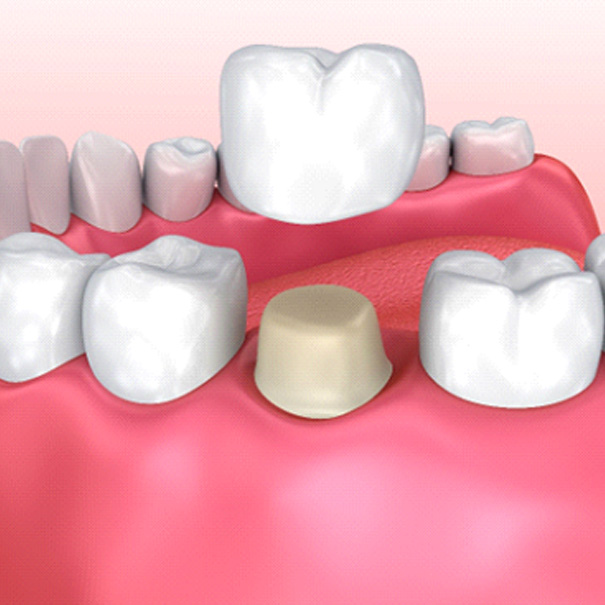 If you have a broken tooth, dental crowns are a great treatment option. Crowns are cap-like structures that are made to fit over the visible portion of a severely decayed or broken tooth to help strengthen and protect them. Not only are they long-lasting and highly functional, but they are color-matched to blend in with your existing teeth with ease. We use natural-looking materials like porcelain and ceramic to ensure your crowns are indistinguishable from neighboring teeth.
Dental Bridges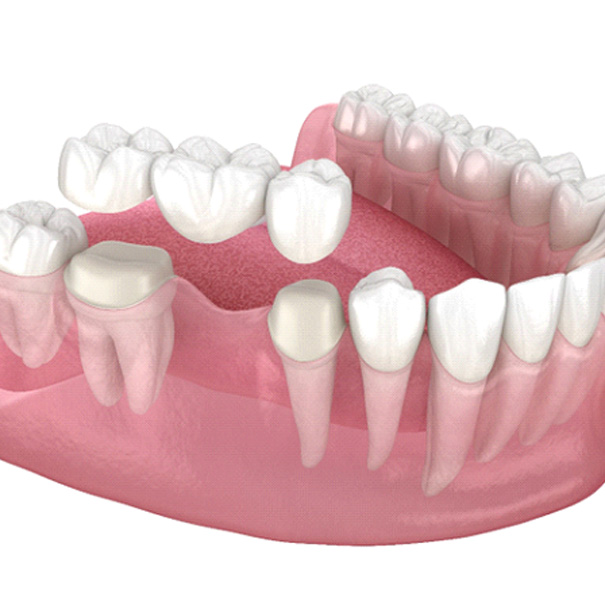 Bridges are a prosthetic that can be anchored to your mouth to fill gaps in your smile. Whether you're missing single or multiple consecutive teeth, they can be a quick and relatively affordable option for tooth loss. Once custom-made to your exact specifications, you can expect your bridge to blend in exactly with your neighboring teeth so only you and our office will know you had teeth replaced.
Dentures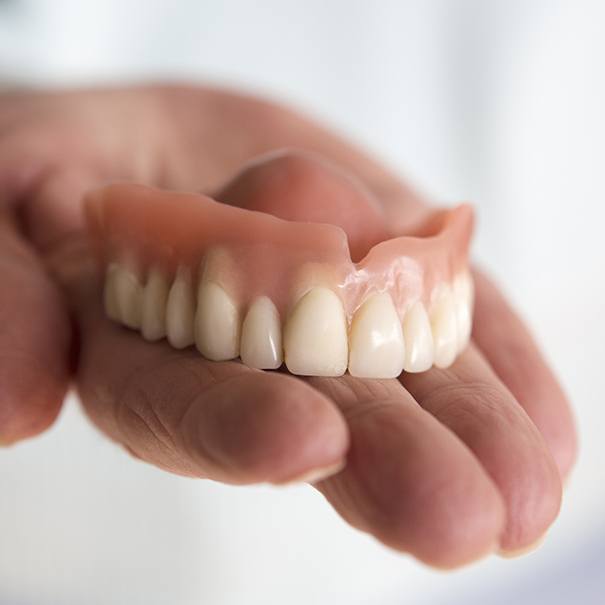 We offer both full and partial dentures to replace an entire arch of teeth or several missing teeth located anywhere along an arch. Full dentures are comprised of a customized, gum-colored acrylic base that sits atop your gums and harnesses the power of natural suction. Attached to this are natural-looking replacement teeth. Partial dentures are comprised of a special base that's designed to fit like a puzzle piece between your surrounding teeth, holding the replacements securely in place.
Dental Implants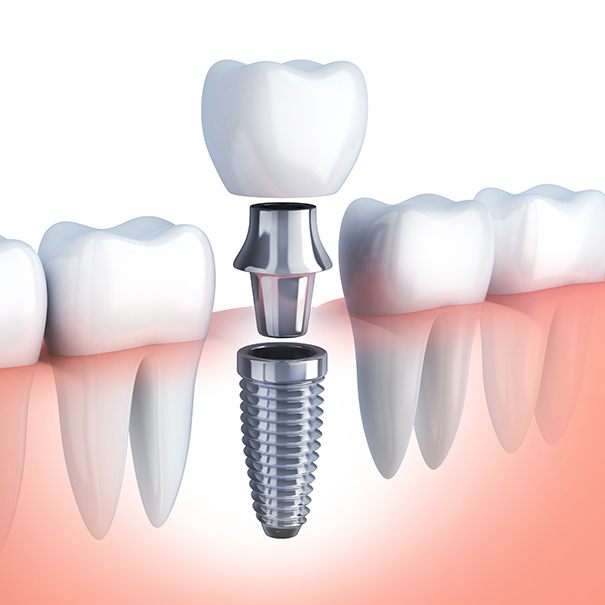 For patients who are looking for a more permanent and unwavering alternative to a dental bridge or denture, we also offer dental implants. These are small posts that can be surgically placed below the gum line to replace the missing root structure of a tooth. They also have the ability to naturally fuse with the jawbone, providing a slew of unique benefits that make this treatment option so popular. Once placed, we can then attach customized restorations to the implants to replace any number of missing teeth.