Dental Bridges – Bakersfield, CA
Rebuild and Restore Your Beautiful Smile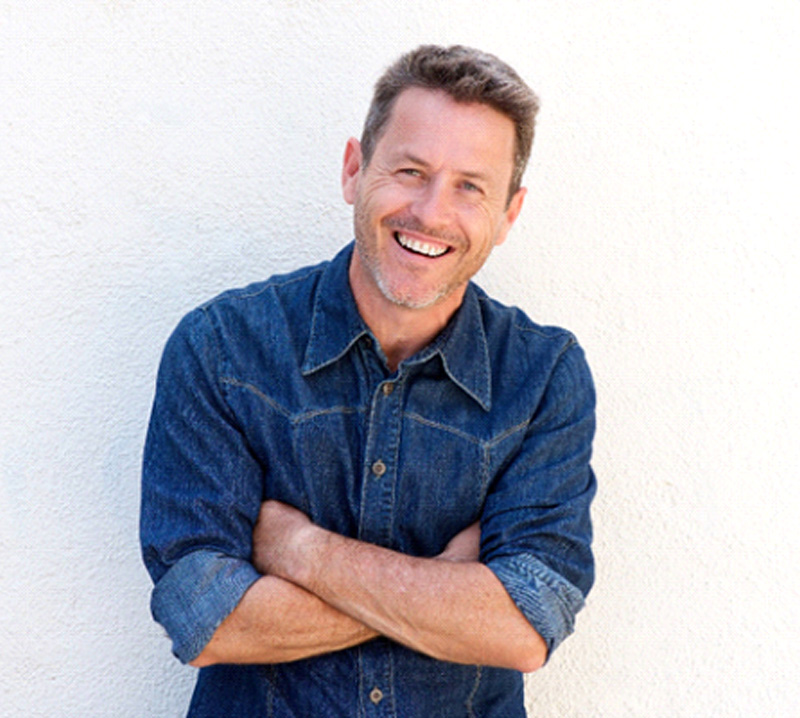 If you have a missing tooth (or you're missing multiple consecutive teeth), you are far from the only one. Tooth loss is actually more common than you think – over 180 million Americans are missing at least one tooth. While this can be due to tooth decay, gum disease, or physical injury, you shouldn't have to live life struggling to smile or chew your favorite foods. Dental bridges in Bakersfield are customized to fit onto your healthy teeth and make your smile complete once again. Call our office to learn more and schedule an appointment with Dr. Carlson !
What is a Dental Bridge?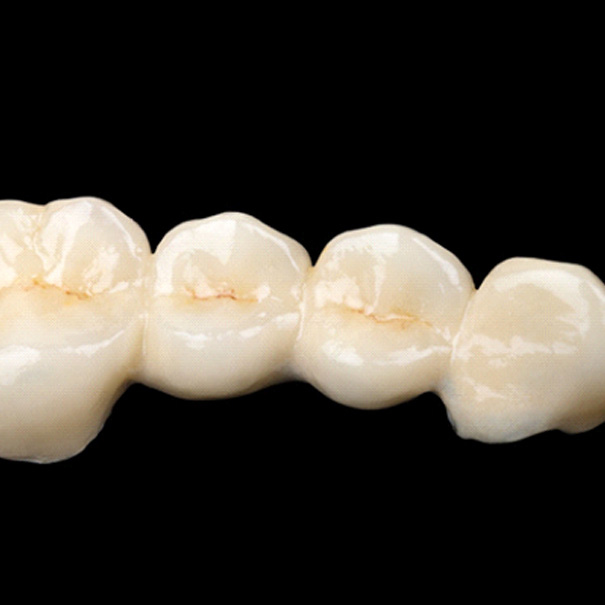 A dental bridge is a personalized tooth replacement solution designed to fill the gap within your smile as a result of tooth loss. They consist of a series of dental crowns that have been fused together to create a larger restoration. The crowns on either end of the bridge attach to slightly modified teeth sitting adjacent to the gap, while the crowns in the center (or pontics) fill the gap and make your smile complete. If you are missing one to three consecutive teeth, a dental bridge may be the most optimal solution for you!
Types of Dental Bridges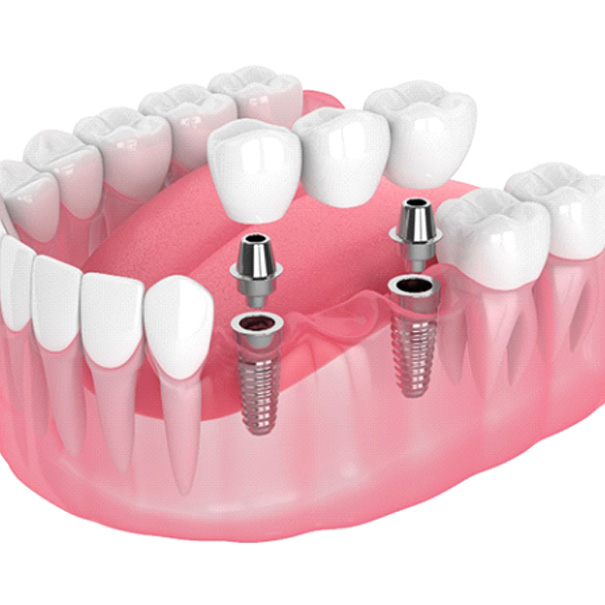 There are two main types of dental bridges you'll need to choose from. This includes traditional bridges and implant bridges. Both of them have their own unique differences, which Dr. Carlson will discuss with you directly so you can make an informed decision about your care. In the meantime, read on to get a brief idea of each restoration.
Traditional Dental Bridge
The traditional dental bridge is cheaper, takes less time to receive, and looks incredibly natural inside your mouth. After capturing digital impressions, we'll use this data to create your future restoration to ensure the best fit possible.
Implant Bridge
Instead of relying on neighboring teeth that have been modified to hold the bridge, a series of dental implant are placed into the jaw first. Then, the bridge is designed to specifically attach to abutments inside the implants.
The Benefits of Getting a Dental Bridge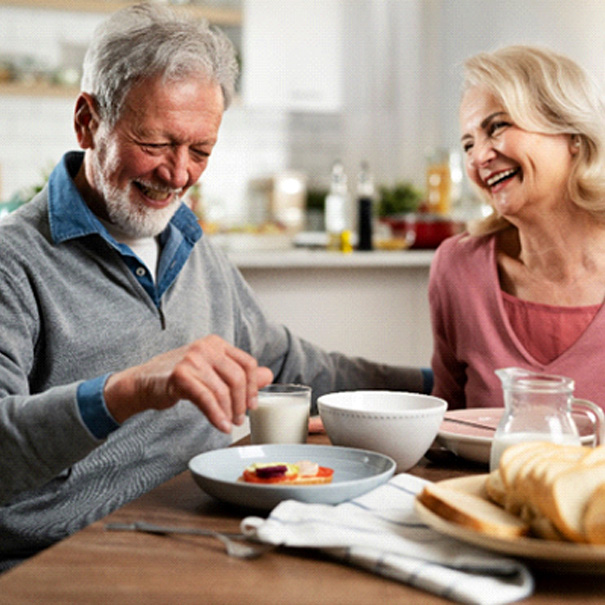 If you don't replace teeth, many dental complications can develop over enough time. For one, teeth can begin to shift out of place and make your smile and bite uneven. You're more likely to have difficulty speaking, eating, and smiling with confidence. Generally, the risk for dental diseases like tooth decay and gum disease also go up when teeth are missing. By getting a dental bridge placed, you can address all of these concerns ahead of time. To make your smile complete, don't wait to set up a consultation with our office today!