Dentures – Bakersfield, CA
The Trusted & Proven Way to Replace Missing Teeth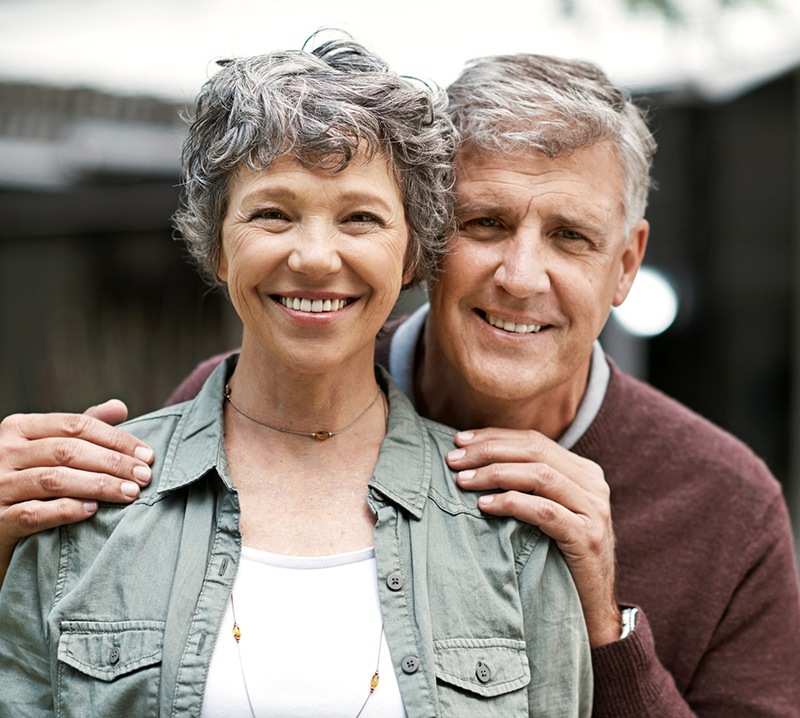 Nobody wants to be stuck with a toothless smile. Picking a prosthetic that is just right for your needs is an emotionally trying time, and the thoughtful staff at Dominic Carlson, DDS understands that. Dr. Carlson is practiced with helping patients to select a reliable dental prosthetic. We can tend to your needs by fitting you for full or partial dentures. Please contact us today to schedule your consultation or if you have any questions regarding dentures in Bakersfield, CA.
Why Choose Dominic Carlson, DDS for Dentures?
We Accept Dental Insurance
Warm, Welcoming & Friendly Dental Office & Staff
Dentist is Born & Raised in Bakersfield
High-Quality Dentures That Look Great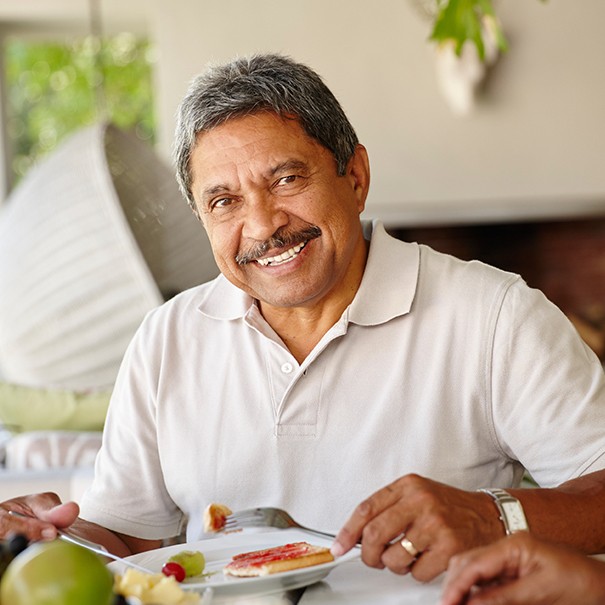 In past years, dentures weren't comfortable for those who needed to replace their teeth. Because they were mass produced, the appliances were supposedly "one size fits all," but they frequently slipped or slid around in patients' mouths! Fortunately, with the use of updated technology, current dentures and partials can be individualized for each patient. Coming to Dominic Carlson, DDS for your tooth replacement needs can benefit you too! Our Bakersfield staff will work hard to measure and evaluate your gums so your denture or partial can be created just for you.
What Can Partial Dentures Do for You?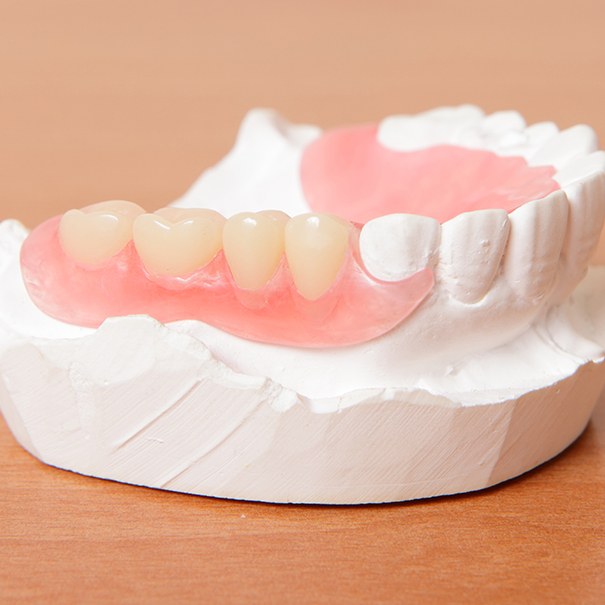 Many patients with dentures and partials from Dominic Carlson, DDS feel confident with their treatment. The security of your bite can be replenished with a proper fit from these prosthetics. Your diet may not even need drastic alterations to accompany this change. You shouldn't have to worry about forgoing your favorite meals or snacks! Dentures and partials from Dr. Carlson can help you regain your smile and your lifestyle.
How Can Full Dentures Benefit You?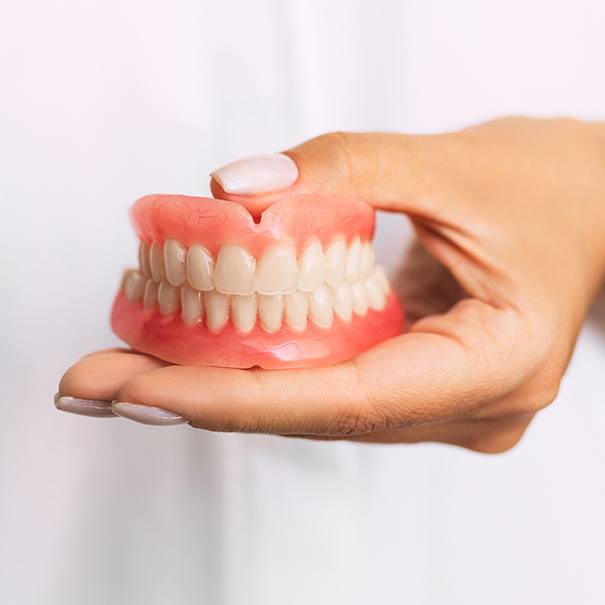 A full denture can replace the teeth along the upper, the lower, or both gums. It maintains its spot in your mouth with natural suction and sometimes dental adhesive. If you're missing only a few teeth in a row, a partial could be the option for you. A partial denture replaces up to three missing teeth in a row, and it's attached to strong, healthy teeth that reside on either side of the gap. Both dentures and partials are removable, which allows for easier cleaning. You'll simply take out your partial or denture at night, brush it with a toothbrush, and then soak it overnight in a glass of water. Our Bakersfield staff can also recommend a reliable denture cleaning tablet if you'd like an extra cleansing measure.