Emergency Dentistry – Bakersfield, CA
There for You When We're Needed the Most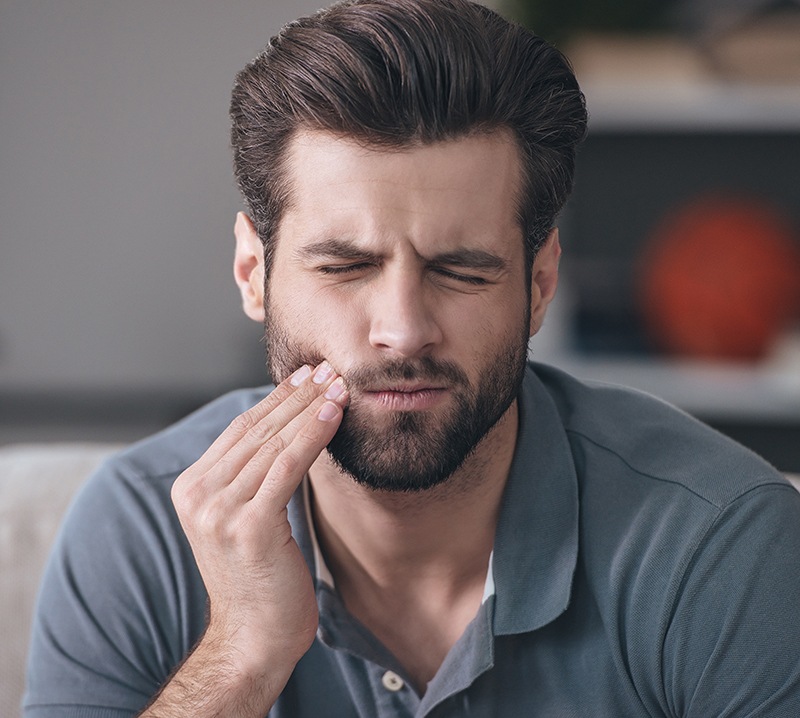 People of all ages experience dental emergencies that can turn their daily life upside down. By having an emergency dentist that you trust by your side, you'll be able to confidently and effortlessly navigate these stressful situations. At Dominic Carlson, DDS, we offer same-day, after-hours, and weekend appointments for our patients who are in pain. Just call our dental office as soon as possible and follow our voicemail's instructions for emergency dentistry in Bakersfield, CA.
Why Choose Dominic Carlson, DDS for Emergency Dentistry?
Same-Day Emergency Appointments
We Accept Dental Insurance
Sedation Dentistry Available
How to Handle Common Dental Emergencies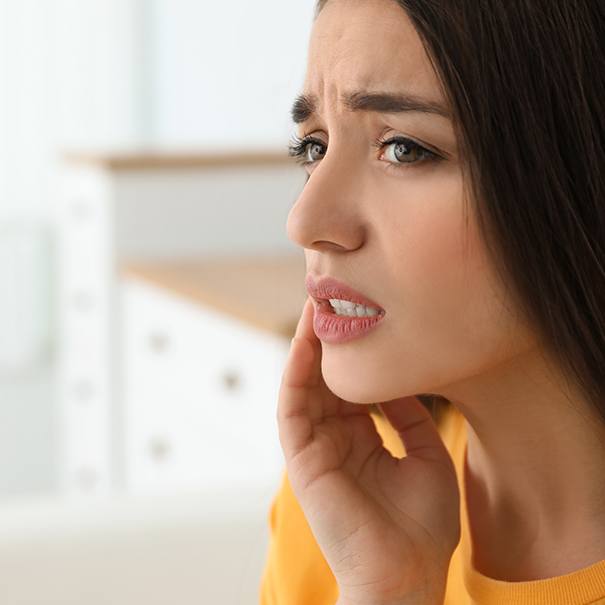 The first step you should always take if you have a dental emergency on your hands is to call our dental office so we can schedule an appointment for as soon as possible. We'll also provide you with over-the-phone first-aid guidance to make sure that your smile doesn't sustain any additional damage. As you're making your way to our dental office, you can follow the steps and tips below to make you more comfortable and prepare you for your appointment with us.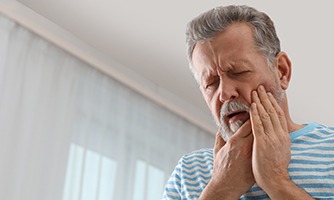 Toothaches
Toothaches are often a sign of infections within the tooth. To ease the pain, you can take an over-the-counter pain medication like ibuprofen. You can also place a cold compress on the outside of your mouth for 10 minutes on, 10 minutes off, for up to an hour. This will reduce any swelling and also help ease discomfort.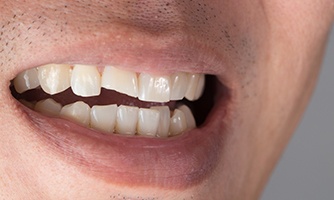 Chipped/Broken Teeth
If you're able to locate the broken-off portion of your tooth, pick it up, rinse it off, and bring it to your appointment. If the damage has created a jagged or sharp edge, you can place a piece of orthodontic wax over the area to keep it from damaging the inside of your cheeks or lip.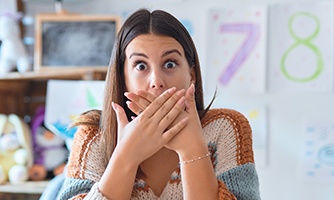 Knocked-Out Tooth
Time is of the essence, so be sure to quickly retrieve your knocked-out tooth and handle it exclusively by the biting surface. Rinse it under a cool stream of water and store it in a sealable container of milk or salt water to keep it viable. Remember to bring your tooth to your appointment.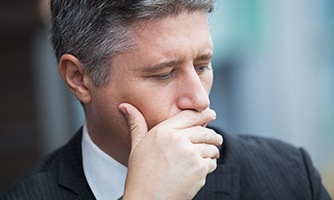 Lost Fillings/Crown
If you're able to find your lost filling or crown, pick it up and rinse it off. You can temporarily place it back on your tooth using a dab of toothpaste or denture adhesive. Just be mindful that this isn't a permanent solution, and you'll need to have your restoration professionally repaired or replaced.
How to Prevent Dental Emergencies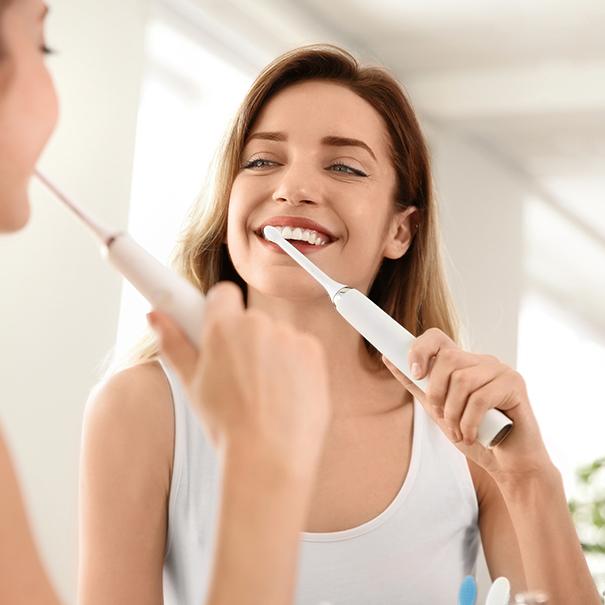 While you can't prevent a dental emergency from happening every time, there are a few ways that you can drastically reduce your risk of ending up at your emergency dentist's office:
Maintain good oral hygiene by brushing twice a day at home with fluoride toothpaste.
Floss at least once a day.
Visit Dr. Carlson every six months for a checkup and cleaning.
Maintain a well-balanced diet.
Protect your teeth from grinding and clenching.
The Cost of Treating Dental Emergencies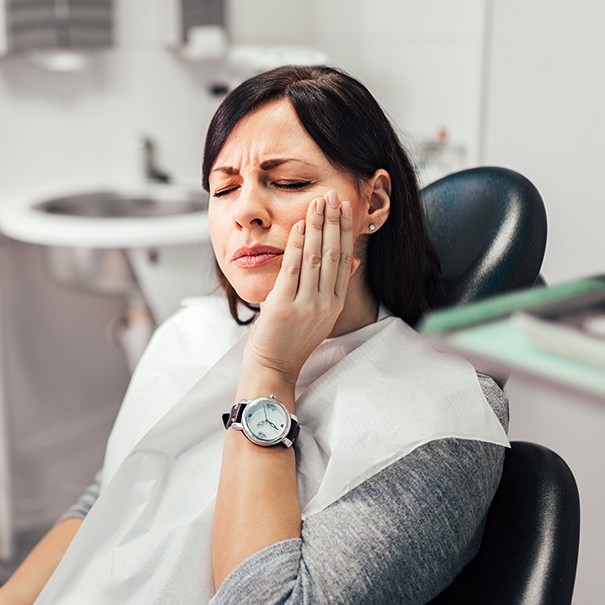 In order to determine how much your emergency dental treatment will cost, we'll need to first conduct an examination. During your visit, Dr. Carlson will hear what's bothering you and take X-rays to see if there's anything developing beneath the gum line if necessary. We'll then diagnose the problem and put together a treatment plan to provide you with a permanent solution. Our team accepts dental insurance and is happy to file claims on your behalf, so don't hesitate to ask us if you have any questions about your coverage.
Root Canal Therapy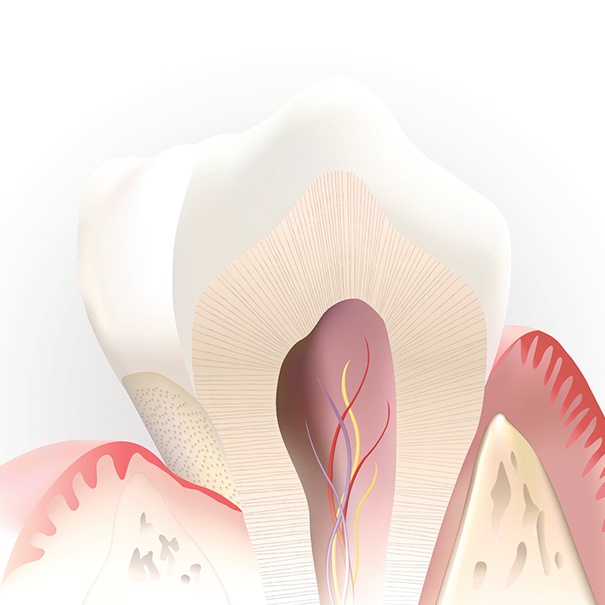 Many patients feel nervous whenever they hear that they need a root canal because the treatment is notoriously said to be "painful." However, that's not the case at all! Many patients associate the discomfort of severe toothaches that are a symptom of infection with the treatment itself, but root canal therapy actually cures the pain! Before we begin, we'll also administer a local anesthetic to make sure that you're completely numb. After treatment, many patients go on to continue enjoying their treated tooth for the rest of their lives.
Tooth Extractions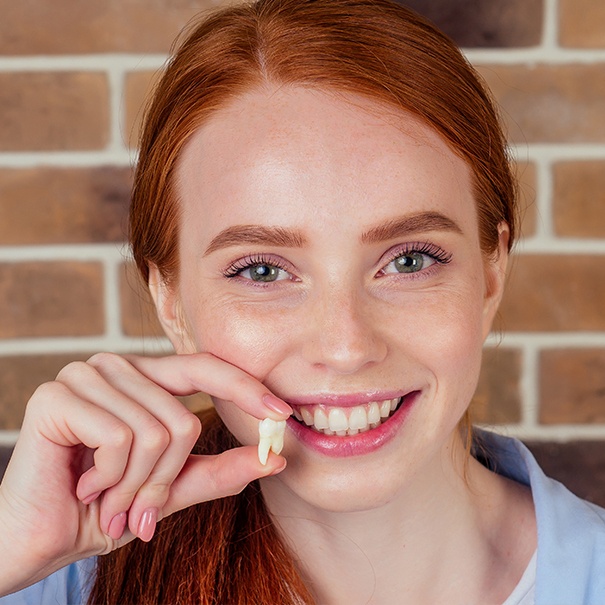 We understand that there's no substitution that can compare to your home-grown pearly whites, which is why we only suggest tooth extractions when they're absolutely necessary. In situations where a tooth has sustained severe damage or there's risk of an infection spreading to surrounding teeth, we may suggest this procedure. Fortunately, we also offer several customized tooth replacement options to help complete your smile again, like dental implants.
Dental Emergency FAQs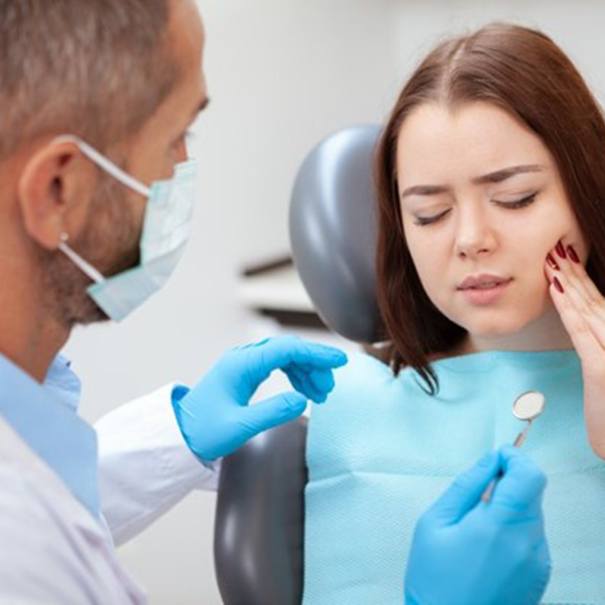 Do you still have questions about what to do if you encounter a dental emergency in Bakersfield? These situations can be scary, but it's important to do your best to remain calm. Dr. Carlson has compiled some of the emergency dentistry questions that we get asked the most often and conveniently answered them for you here. Once you have read through them, we encourage you to call us so that we can get your smile's health squared away!
Should I visit the emergency room first for dental emergencies?
Your first thought might be to head to the nearest emergency room, but in most cases, you're better off calling our office instead. There are several reasons why it's ideal to see an emergency dentist in Bakersfield rather than visiting the ER, including:
Most general physicians are not qualified to treat specific dental injuries.
They'll only treat your symptoms, not the root cause of your emergency.
You'll likely be referred to a dentist afterward, so you'll incur a separate unnecessary bill.
You'll have to spend valuable time waiting in the ER lobby.
Hospitals and urgent care clinics and often hotbeds for dangerous germs as a result of all of the sick patients seeking help.
The only times when you should go the ER instead of an emergency dentist's office is if your mouth won't stop bleeding, your jaw is dislocated/fractured, or you're experiencing swelling that makes it difficult to swallow or breathe.
Do chipped teeth heal?
Tooth enamel is even stronger than bone. It's actually the strongest material in the human body. However, its durability comes with a price – it cannot repair itself. This means that once a tooth has been chipped, even slightly, it will never grow back.
In fact, the chip is likely to grow larger without treatment. That's why, even if the fracture is small and doesn't hurt, you should give us a call soon after the incident. Dr. Carlson can determine which treatment is the best option for protecting the tooth from further damage.
Is my tooth pain from an infection?
If you're experiencing a throbbing toothache or your tooth feels sore, an infection within the tooth might be to blame. Other symptoms of a tooth infection are:
A persistent bitter taste in your mouth
Chronic bad breath
Teeth that feel loose
Tooth sensitivity
Swollen or red gum tissue
A sore on the gums near a hurting tooth
The only way to know for sure is to have Dr. Carlson take a closer look at your tooth. From there, he can develop a treatment plan to relieve your pain and heal your smile.
Are toothpicks safe to use?
Despite their name, toothpicks are typically unsafe, especially if they're made of wood. Wooden toothpicks can splinter and break off inside your mouth. It's also easy to accidentally damage your enamel and gum tissue using a toothpick. It might even have the opposite effect of pushing a piece of food even deeper between the teeth or under the gums. You might even swallow the toothpick, which could prove fatal.
A toothpick should only be used as a last resort. Instead, call our office and we can help you safely remove an object that is stuck between your teeth.