Sedation Dentistry – Bakersfield, CA
Feel Comfortable in the Treatment Chair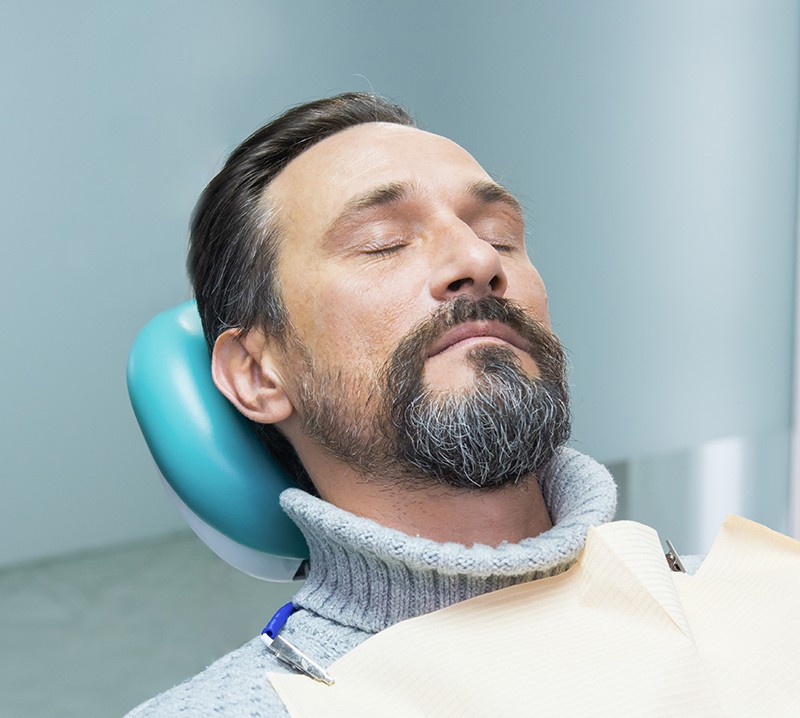 Dental anxiety and fear is something that keeps many adults from visiting their dentist for routine checkups, cleanings and other important treatments. Unfortunately, this can result in declining oral health. Our team at Dominic Carlson, DDS doesn't believe that you should have to sacrifice your mental wellbeing for your oral health, which is why we offer multiple options for sedation dentistry in Bakersfield, CA to help you feel relaxed and comfortable whenever you visit our dental office.
Why Choose Dominic Carlson, DDS for Sedation Dentistry?
We Accept Dental Insurance
Our Dental Office is Warm & Welcoming
Highly Experienced Dentist & Team
Nitrous Oxide Dental Sedation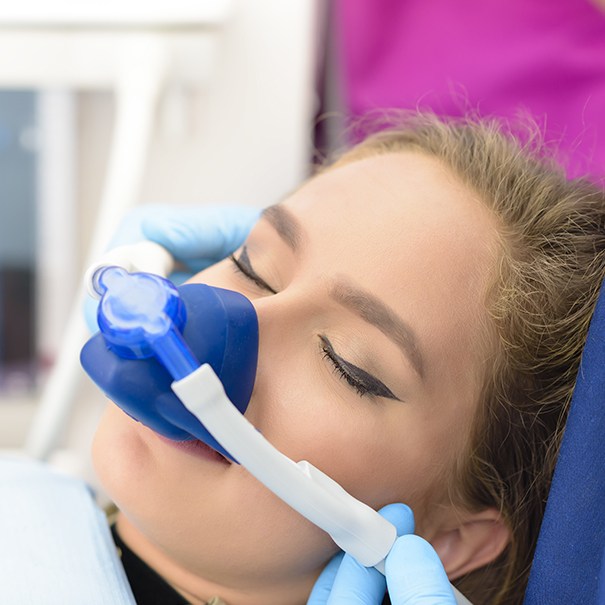 Nitrous oxide is a fast-acting form of sedation that we administer in-office once you get comfortable in the treatment chair. We'll place a small nose mask onto your face that will allow you to breathe in the odorless, colorless gas. Within less than a minute, you'll feel a wave of relaxation and calm come over your body. As soon as we're done with your treatment, we'll remove the mask and the effects will quickly wear off, allowing you to go on with your day.
Oral Conscious Dental Sedation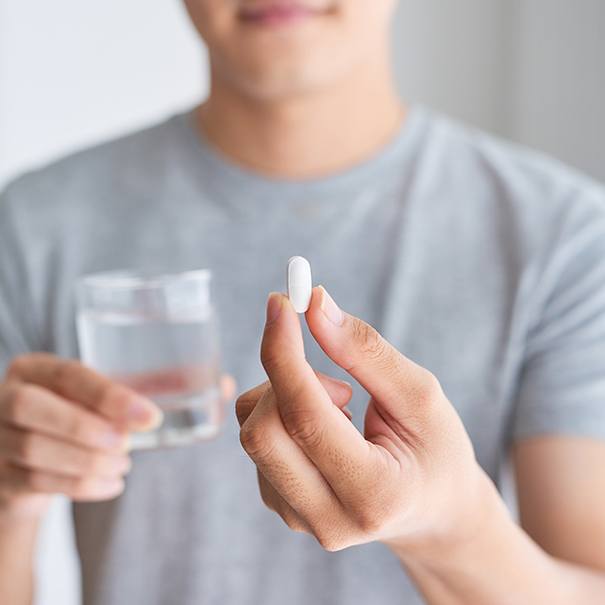 Oral conscious sedation is a great option for patients with mild to moderate dental anxiety. Before your appointment, we'll prescribe a pill for you to take that will help you feel at-ease by the time you visit our dental office. Because the effects don't wear off for several hours, you'll need to be prepared by having a trusted friend or family member drop you off and pick you up from your appointment.