Invisalign – Bakersfield, CA
Discreet & Fast Orthodontic Treatment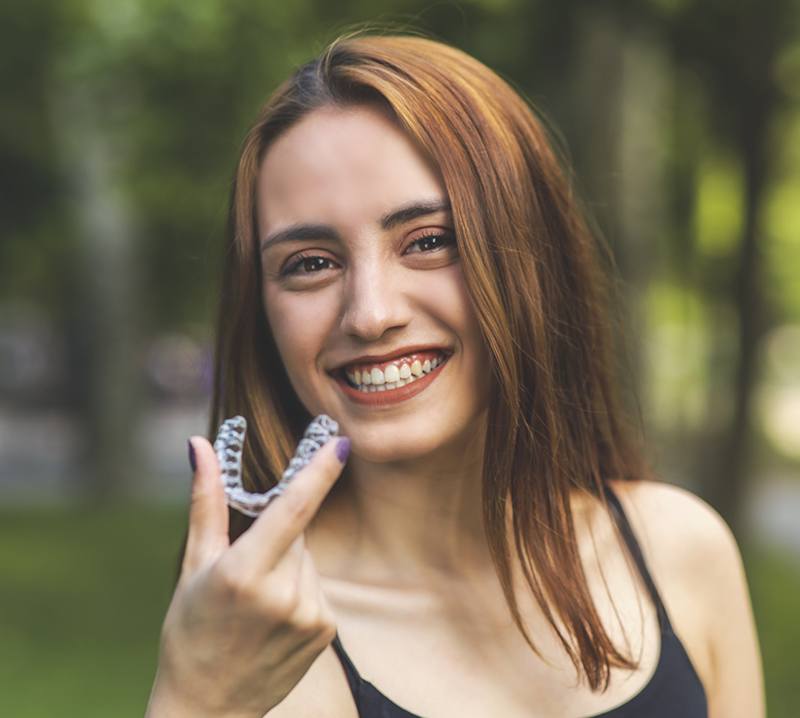 Many adults and teens are hesitant to have their orthodontic issues fixed because they don't want to commit to having metal brackets and wires in their mouth for years at a time. Unfortunately, when these problems aren't addressed, it could put patients at a higher risk of oral health problems like cavities and gum disease. With Invisalign in Bakersfield, Dr. Carlson's patients can correct bite problems and address misalignment with a discreet and more comfortable alternative.
Why Choose Dominic Carlson, DDS for Invisalign?
We Accept Dental Insurance
Warm & Welcoming Dental Office
We See Patients of All Ages
What is Invisalign?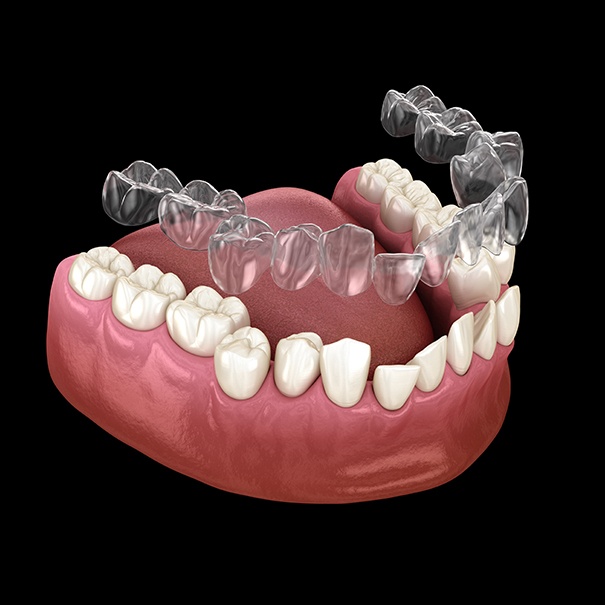 Invisalign is an orthodontic treatment that utilizes customized, clear aligners to gently and strategically shift teeth into their ideal alignment. Every two weeks, you'll progress to a new series of trays that will allow your teeth to continue shifting. After about six to eight weeks, you'll come back into our office to pick up your new trays and receive a quick follow-up appointment to make sure that you're staying on-track with your treatment timeline.
Is Invisalign Right for Me?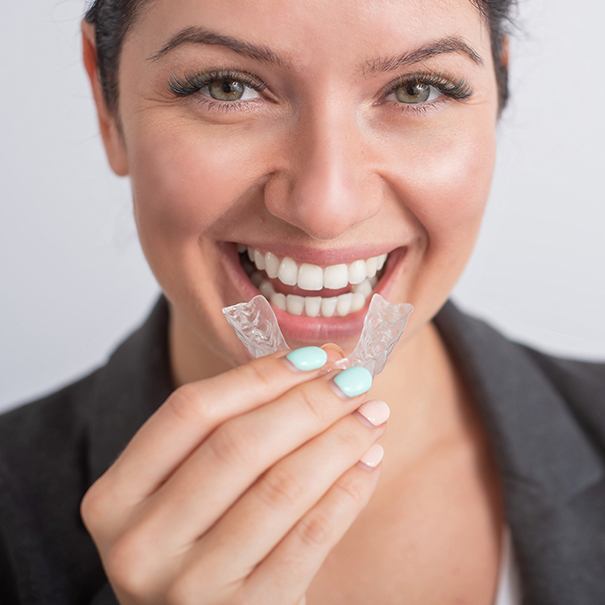 Not every patient with orthodontic issues can benefit from Invisalign treatment. In more severe cases, traditional braces may even be the most efficient and effective option. However, Invisalign in Bakersfield can address a wide array of issues, including:
Overbite
Underbite
Crossbite
Gapped teeth
Crowded teeth
The best way to learn whether you're a good candidate for Invisalign is to schedule a consultation with Dr. Carlson today.
Benefits of Choosing Invisalign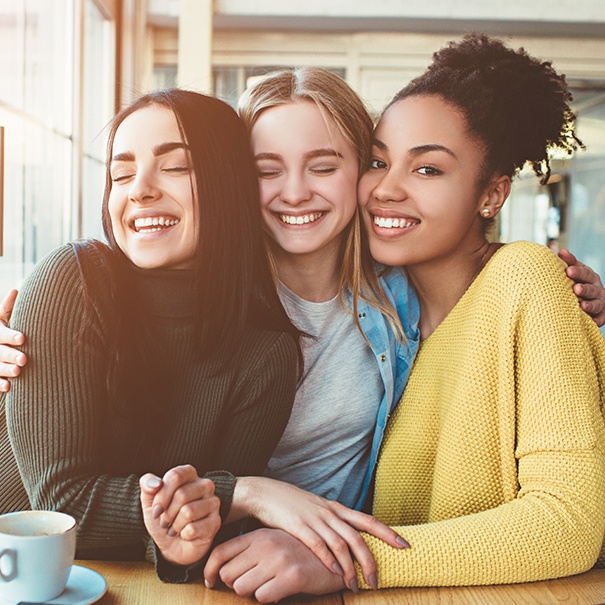 Invisalign is such a popular orthodontic treatment because it has several unique benefits to offer patients, including:
The clear aligners make it hard for others to spot that you're undergoing orthodontic treatment.
Because your aligners are removable, they're simpler to clean and make it easier to prevent oral health problems as you're undergoing treatment.
Eat What You Want. Since your trays are removable, you can eat whatever you'd like while you're undergoing treatment, just make sure to take out your trays beforehand.
Understanding the Cost of Invisalign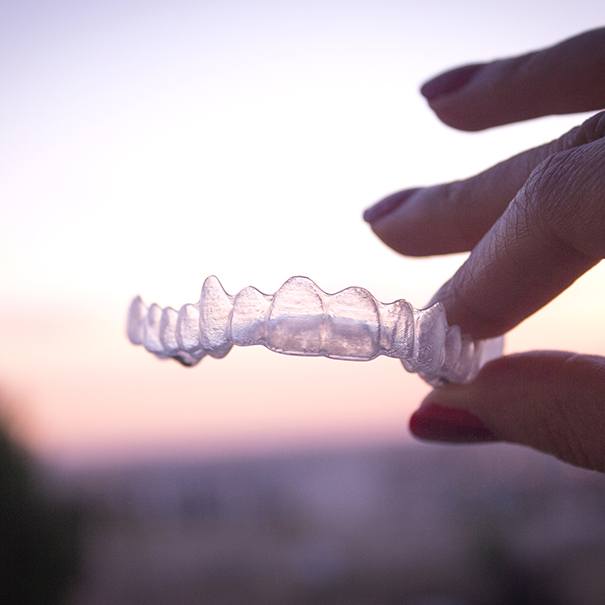 The cost of your treatment depends on a number of factors that we will outline for you during your initial consultation, including how many aligners you need. As you're undergoing the treatment, you'll need to remain diligent about keeping tabs on your trays and making sure they remain clean. This will prevent you from needing to order a replacement, which may cost extra. As long as you stay on-track with your treatment timeline, the price that we quote during your initial consultation shouldn't change.