October 22, 2021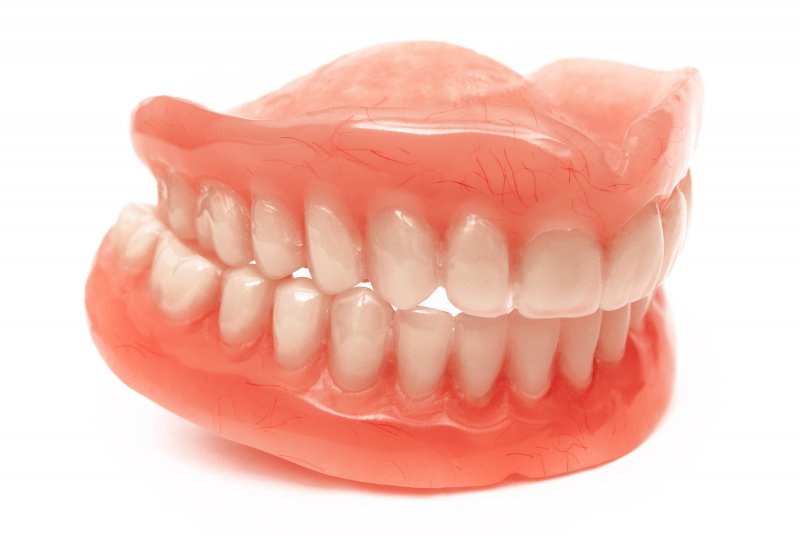 Are you tired of wearing traditional prosthetics? Accidental slippage, a lackluster bite force, and frequent adjustments can become problematic over time, leaving you wanting something more, something permanent. But is making the transition from dentures to dental implants possible? To find out, read on to learn what you need to know to ensure a seamless move to a more durable, longer-lasting, fully functional smile.
If You Want Dental Implants, You May Need a Bone Graft
It is not uncommon for denture-wearers to require a bone graft before receiving dental implants. Over time, your facial shape can change, and your jawbone can deteriorate. As a result, the foundation for your new prosthetics will not provide the level of security needed to ensure success. By incorporating grafting materials from another part of your body or a donor, they can integrate with any existing bone and create a stronger base for your implants when surgically put into place.
You'll Experience a Better Quality of Life By Making the Switch
Dentures can provide patients with the look of a new smile; however, when you begin to really look at how they work in comparison to dental implants, you will see they leave much to be desired. Not only do you need denture adhesives to hold them in place while eating, but they require much more upkeep and frequent replacements every 5-10 years. Permanent prosthetics allow for a stronger bite force and chewing power, improved functionality when eating, speaking, and smiling, and they can last 30 years or longer with regular care and maintenance. When you compare the two, you can easily see how dental implants can offer a better quality of life.
It May Be Possible to Use Your Existing Denture
If you're worried about the cost of your treatment, it may be possible to save by using your existing denture. This is not always true and is dependent upon not only the state of your prosthetic but also the decision of your dentist. If a fixed denture is what you desire, you'll most certainly need to have a new one created. However, if you require a removable denture, it may be possible for your dentist to work with a dental lab to have your prosthetic recrafted in a way that properly connects it to your dental implants instead of just resting on top of your gums. Ultimately, your dentist will decide, but it's not entirely out of the question.
Many people have made the transition from dentures to dental implants. If you want to be one of them, make sure to talk to your dentist and follow any rules or tips to ensure your new prosthetics are a success.
About the Author
Want to say "so long" to your dentures and trade them in for dental implants? You're not alone. Many patients grow tired of the difficulties and inconveniences of these traditional prosthetics. Fortunately, Dr. Dominic Carlson can work with you to determine if permanent implants are right for you. During an initial consultation, he will go over your eligibility as well as the cost of transitioning and what you can expect when living with dental implants. If you're interested in learning more about a potential switch, contact us at (661) 327-7301.
Comments Off

on Is It Possible to Transition From Dentures to Dental Implants?