September 20, 2021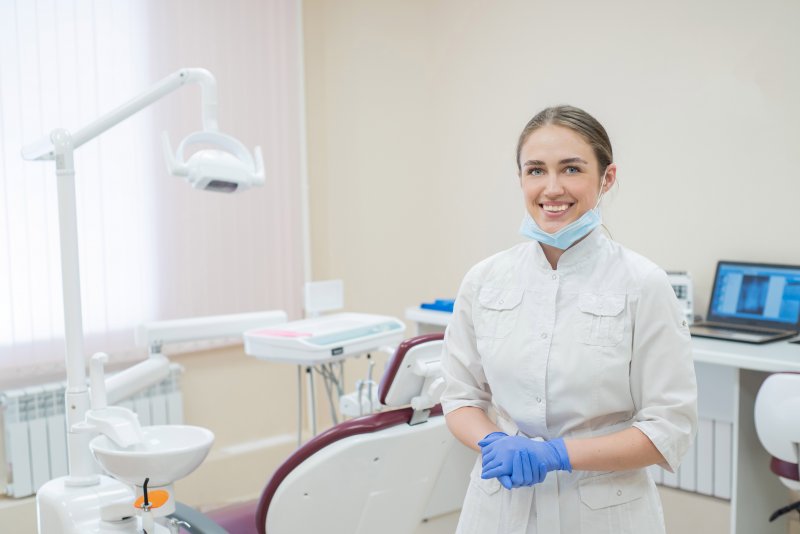 Waiting to find an emergency dentist when dealing with a severe injury can make for a more stressful situation. It is strongly recommended that you do your research ahead of time so that you know who you can turn to when accidents occur. But if you're feeling unsure about who to choose, here are four tips to consider that will give you greater peace of mind when placing your oral health in someone else's hands.
Consider Their Location
While some dental emergencies do not require that you get in for treatment right away, others are time-sensitive (i.e., extruded or fully knocked-out tooth). When experiencing pain, it's important you can reach your dentist's office quickly, as this will help to minimize the potential for increased anxiety and stress. Finding someone who is near your home or office can ensure that you don't have to travel an extensive amount of time to seek help.
Find Out If They're In-Network With Your Dental Insurance
If you want to save the most money, select an emergency dentist who is in-network with your dental insurance company. Most professionals have a list on their website that includes which insurances they have a contractual agreement with. This can be highly beneficial should you require minor or major restorative treatment to address your dental emergency. Instead of worrying about high out-of-pocket expenses, an in-network dentist can make it possible to spend less and still receive advanced, personalized care.
Discover Which Services Are Provided
You don't want an emergency dentist who only offers limited services. This means you'll likely need to seek a referral to an outside specialist, which only takes more time and money. Instead, find an individual who is committed to providing comprehensive dental care, such as preventive and restorative treatment as well as cosmetic services, dental implants, customized nightguards, root canals, and even tooth extractions. This will eliminate unnecessary stress and keep you in one convenient location for the duration of your treatment.
Find Out Who They Treat
If you want to make sure the dentist can treat both you and your children, make sure you clarify this when calling to learn more about a particular practice. Typically, dental professionals will identify themselves as "family dentists" if they treat patients of all ages, but it's better to receive clarification before agreeing to see them. Finding someone who can provide the same great care to both you and your family can help you to achieve better peace of mind and assurance.
Doing your research ahead of time will ensure you and your family are better equipped and prepared the next time you're faced with a sudden injury and need professional help.
About the Author
Dr. Dominic Carlson is an emergency dentist in Bakersfield who understands the panic that can arise when a dental injury occurs. Equipped with advanced dental technology and a team of knowledgeable and trained professionals, he and his staff will work quickly to mitigate your immediate symptoms before taking our time to identify the underlying problem and recommend the appropriate treatment. If you are looking for a qualified dental professional who can take care of you and your family when emergencies arise, contact us at (661) 327-7301.
Comments Off

on 4 Tips to Consider When Selecting an Emergency Dentist